Corporate Events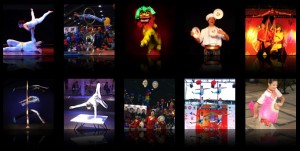 Amazing Circus Show (Globe Party Inc) is a Los Angeles – based entertainment company specializing in the arts of the circus. Its mission to offer you the chance of integrating circus acts or shows into events you are putting together.

We have 500 performers….The best Circus Acts in North America.

Whether you are looking for a 10 minute act or a FULL CIRCUS SHOW for your corporative events or your continuous entertainments, our creative team and performers are ready to deploy their skills in order to raise your business event above all others.

Please, don't hesitate to contact us if you need further information.

You can also visit our website: http://www.GlobeParty.com to find our talented artists and Globe Party Shows.

We hope to have the opportunity working with you.


For More Info Call (310)770-2580