Birthday Party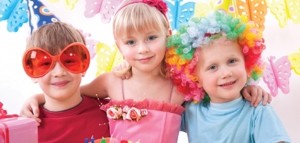 Amazing Circus Show for Birthday Party

Do your kids love to laugh and be silly, silly, and silly? Do you want a program that the adults will enjoy almost as much as the children? If you answered yes to any of these questions, then you must see Globe Party's Circus/Magic Extravaganzas.


EVERYTHING CHILDREN LOVE – ALL IN ONE FUN FILLED, LAUGH A MINUTE PROGRAM…

You get a nonstop, action packed, high energy 60 minute CIRCUS/MAGIC SHOW. Remember, this is not just Magic show where kids see the same thing again and again. This is The Circus Show, which includes: Magic, Juggling, Spinning Plates, Balancing, and Supper clean hilarious comedy. Your kids and adults are involved in multi-media, audience participation circus/magic show "experience."

AND YOUR KIDS ARE THE STARS OF THE SHOW!


EVERY PROGRAM INCLUDES:
60 Minutes of World Class Professional Age Appropriate Circus acts and Magic!
Wide variety of amazing stunts constantly surprise the audience, and keep them laughing.
Your Children are the stars of the show!
Full Sound System – To keep your kids captivated at all times and to keep the program rockin'!
FREE Giveaways – Each and Every Child gets sculpture Balloons.
100% Money Back Guarantee -Simply, if you are not satisfied, you don't pay!
For More Info: (310)770-2580